Ready to Sleep With the Lights On? Curl Up With Netflix's Best Horror Series
Zombies, ghosts, and maniacal killers. A list of the best horror series on Netflix.
Updated: January 10, 2022
For the past two decades, spooky series have elicited more frights than traditional horror films. With the ability to slowly build to spine chilling moments and jump scares, a multi-episode series offers a more profound commitment to the story and the characters, proving that our investment in the characters only makes a frightening tale more terrifying.
The Best Horror Series on Netflix
Thankfully for those of us who love things that go bump in the night, Netflix offers a diverse catalog of zombies, ghosts, and maniacal killers. We've compiled the best horror series that Netflix has to offer. Whether you prefer to be startled, spooked, or just plain scared, Netflix has a horror series for you.
Haunting of Hill House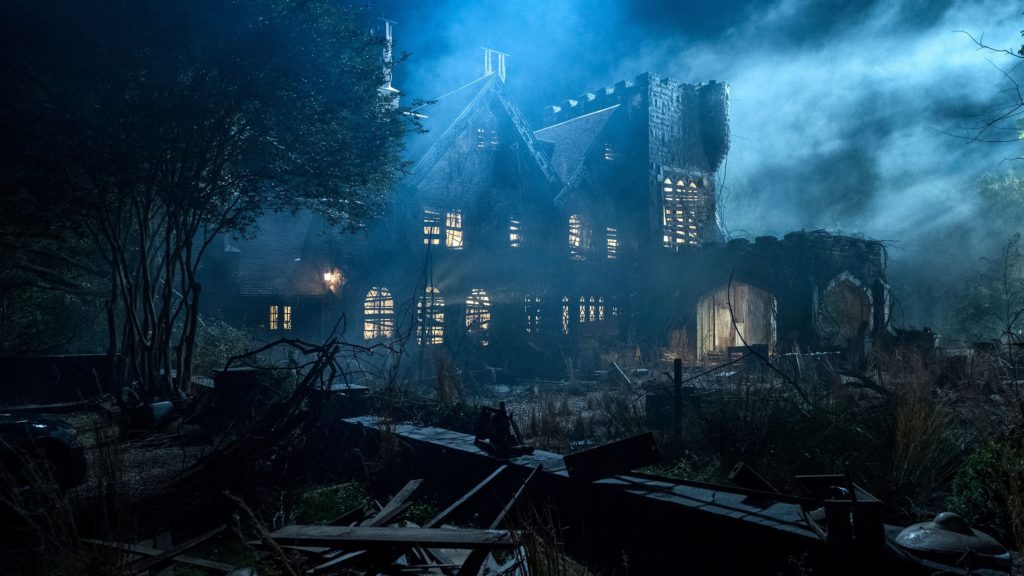 Filmmaker Mike Flanagan has made a name for himself as a master of horror, so it should come as no surprise that his adaptation of Shirley Jackson's novel The Haunting of Hill House is perfectly creepy. What elevates the ghost story to the next level is Flanagan's intertwining of the traditional haunted house tale with the trauma that the family has inflicted upon one another in that house. After all, what's more terrifying than someone who knows all of your secrets?
Stranger Things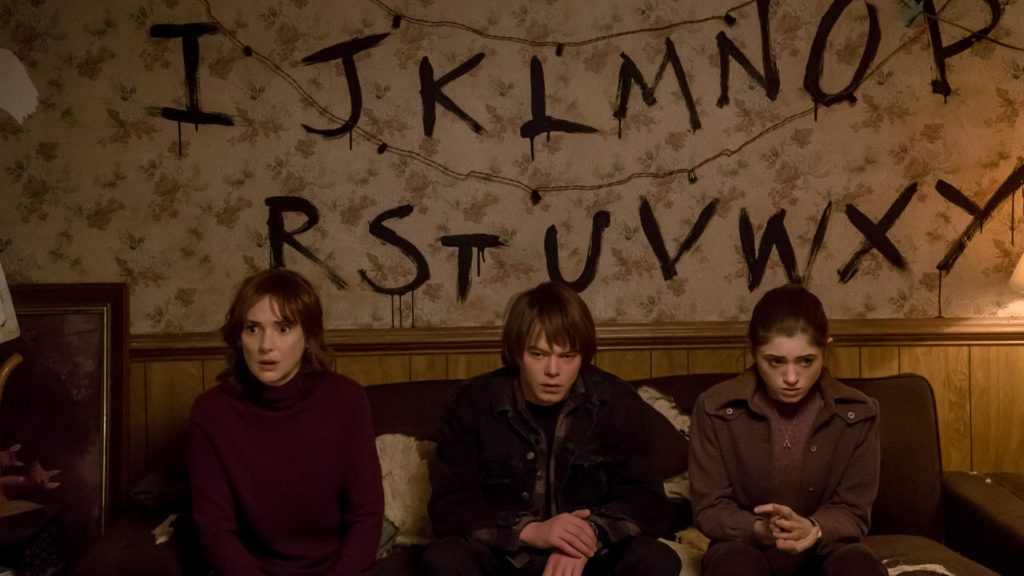 Netflix's ridiculously popular original series Stranger Things serves as an ode to the sci-fi horror films of the 1980s. While it would be easy to set an 80's series as a throwback, instead, creators Matt and Ross Duffer developed a new story that still brings all of the best of the decade. Providing an instant hook from the start, Stranger Things is the horror series you'll happily binge in a night, then spend days discussing with anyone who will listen.
Bates Motel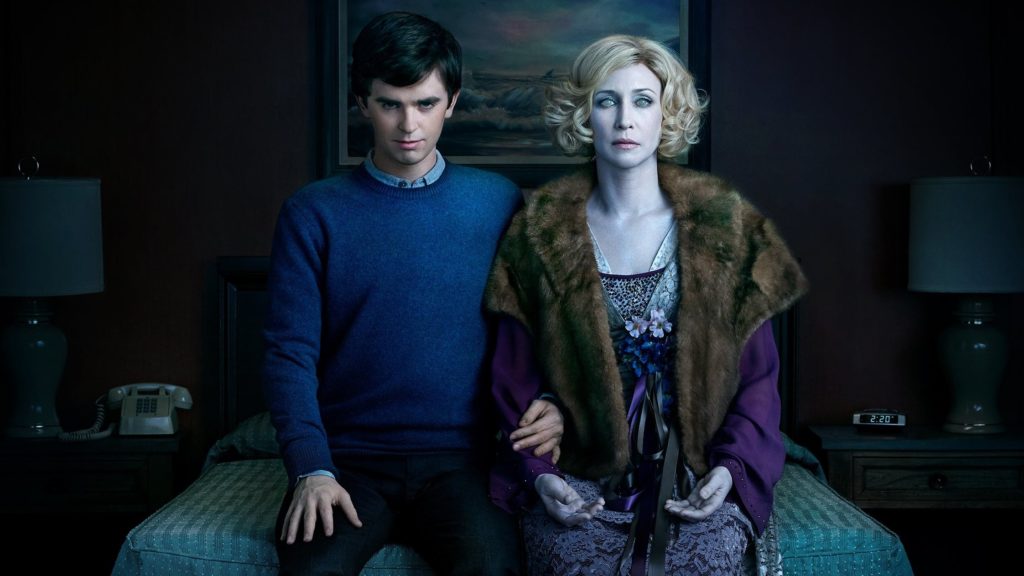 Bates Motel proves that the best horror concepts stand the test of time. Based on Alfred Hitchcock's iconic horror film, Psycho, Bates Motel serves as a prequel to the 1960 film. This slow-burning horror series follows would-be serial killer Norman Bates and his mother Norma, as they begin a new life after Norman's father's death. As Norman slowly succumbs to his mental illness, audiences hover in perpetual suspense. This tense and riveting series delivers an ending worthy of its Hitchcockian roots, which is the best compliment we can offer.
Dark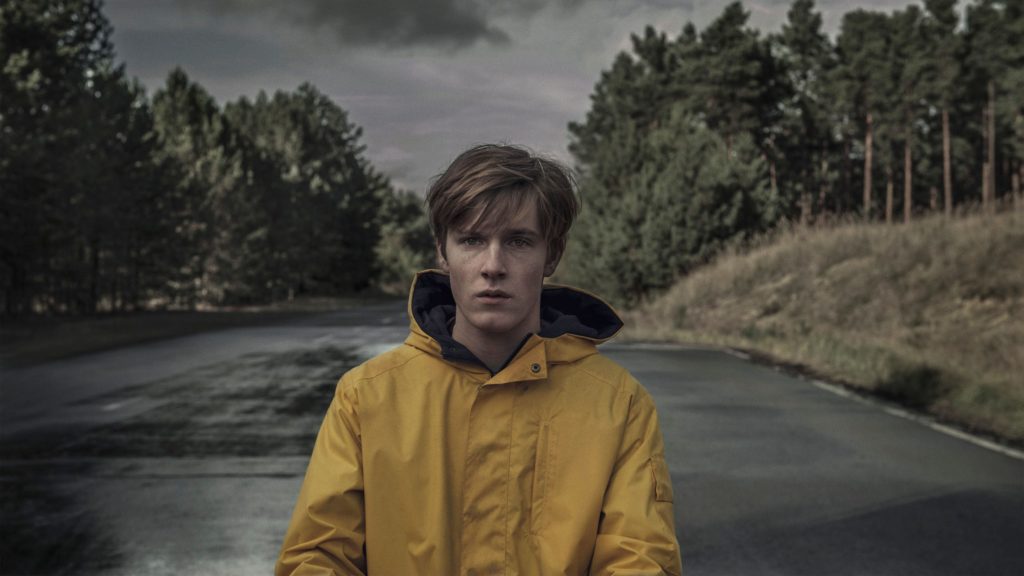 This complex German thriller series has it all: time travel, disappearing children, inexplicable mass casualties, and the type of storyline that requires charts and graphs to explain. As Paul Tassi in Forbes describes, the series is "mentally exhausting...but one of sci-fi's best." While Dark offers a much more detailed look at the horror genre than the typical slasher film, it is precisely that depth of story that makes it so frightening. If you can barely understand the terror, then how can you avoid it?
Hannibal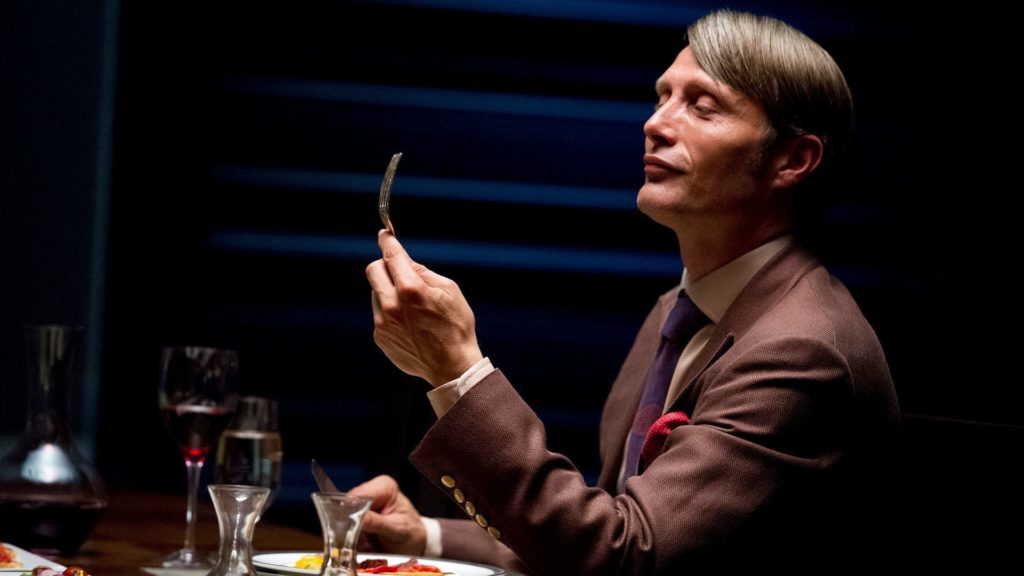 In another horror series based on a familiar and iconic villain, Hannibal takes on author Thomas Harris's infamous cannibalistic psychiatrist, Dr. Hannibal Lecter. The three-season series is delivered in creator Bryan Fuller's exaggerated style, portraying an intricate relationship between FBI profiler Will Graham (Hugh Dancy) and his mentor Dr. Hannibal Lecter (Mads Mikkelson). Hannibal continuously walks a fine line between gore and art, creating an irresistibly captivating, stomach-turning thriller.
Penny Dreadful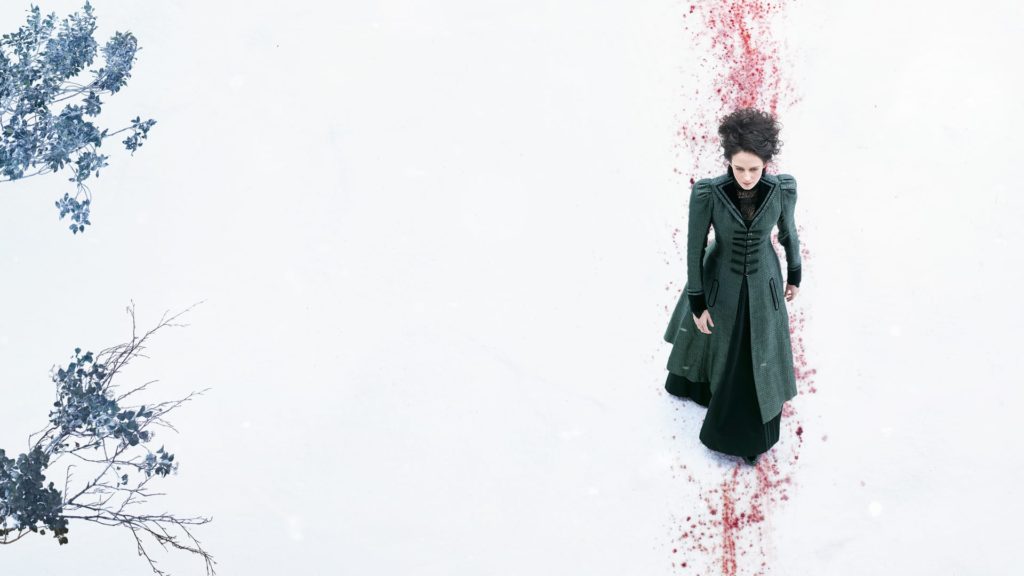 Set in Victorian England, Penny Dreadful's title refers to the 19th century weekly newsletters that told stories of monsters, crimes, and hauntings. This series unveils a world where vampires, witches, and monsters lurk in the shadows. Filled with the beasts of literature like Dr. Jekyll and Mr. Hyde, Dorian Gray, and Dracula, Penny Dreadful gives these creatures the chilling stature they deserve.
Santa Clarita Diet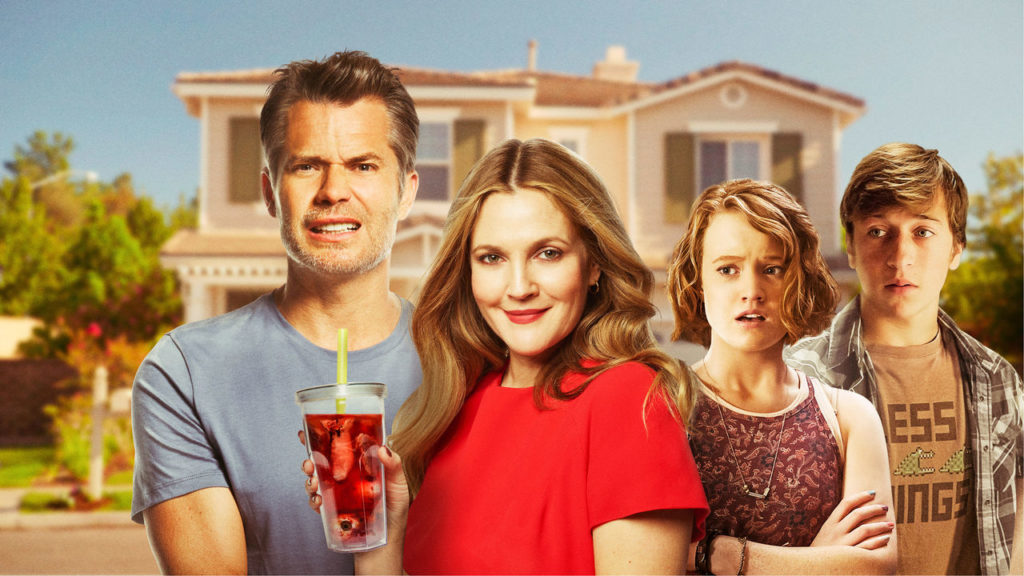 Labeled by Netflix as a "zom-com," this wacky horror series follows real estate power couple Joel (Timothy Olyphant) and Sheila (Drew Barrymore) as their boring lives get turned upside down when Sheila becomes a zombie. Santa Clarita Diet combines relationship issues, morality, and teenage angst with a wife and mother's real problem of needing to eat people. Both hilarious and excessively gory, this horror-comedy has a cult-like following demanding more episodes.
Ghoul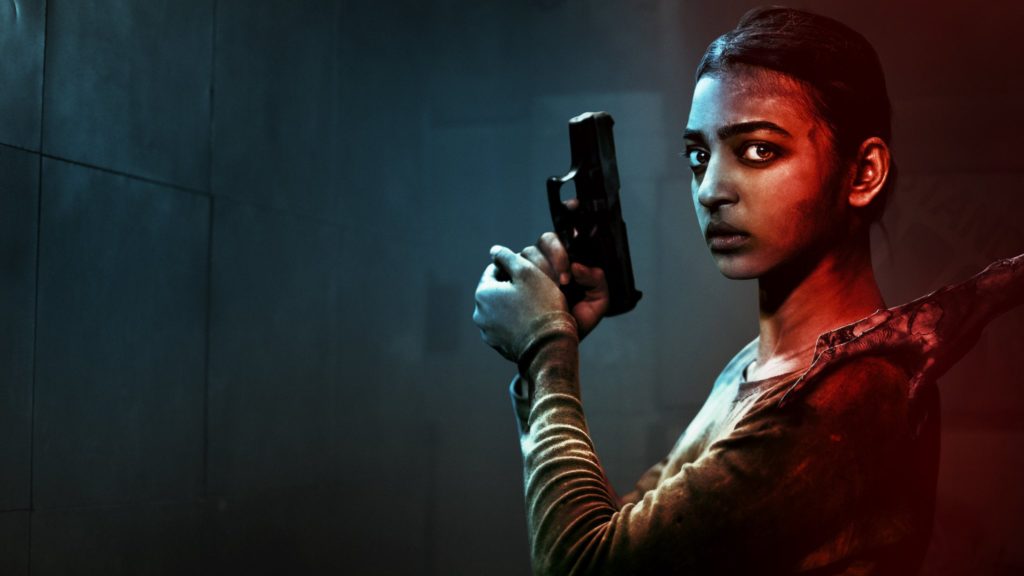 Ghoul is a three-part miniseries that serves as Netflix's second foray into original Indian programming. Set in a fascist, dystopian future "not long from now," Ghoul portrays a new military officer Nida Rahim (Radhika Apte), tasked with interrogating the dreaded terrorist, Ali Saeed (Mahesh Balra). As Saeed turns the tables on Rahim, horrifying supernatural events occur. Sparking a new flame in the horror genre, Ghoul seamlessly combines politics with demons, and it's exactly as scary as it sounds.
The Walking Dead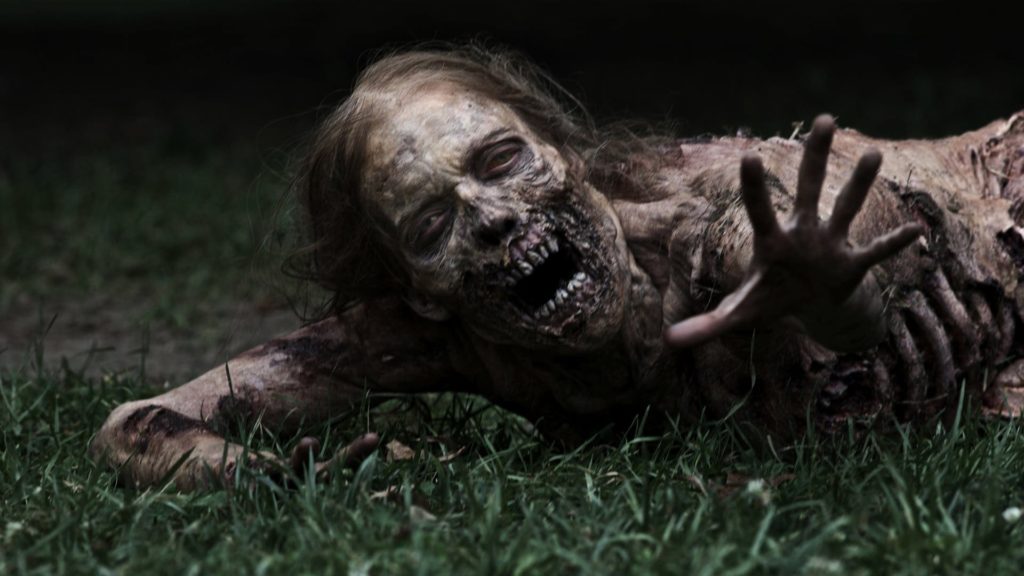 The epic post-apocalyptic zombie series, The Walking Dead is AMC's most famous series to date, with its upcoming 11th season serving as its last. While there's plenty of zombie movies and shows to choose from, The Walking Dead stands out by creating well-rounded, diverse characters in extreme situations. One of the elements of the series that keeps fans watching is that every character feels crucial to the show, yet everyone is expendable. It's impossible to know what's coming next.
Chilling Adventures of Sabrina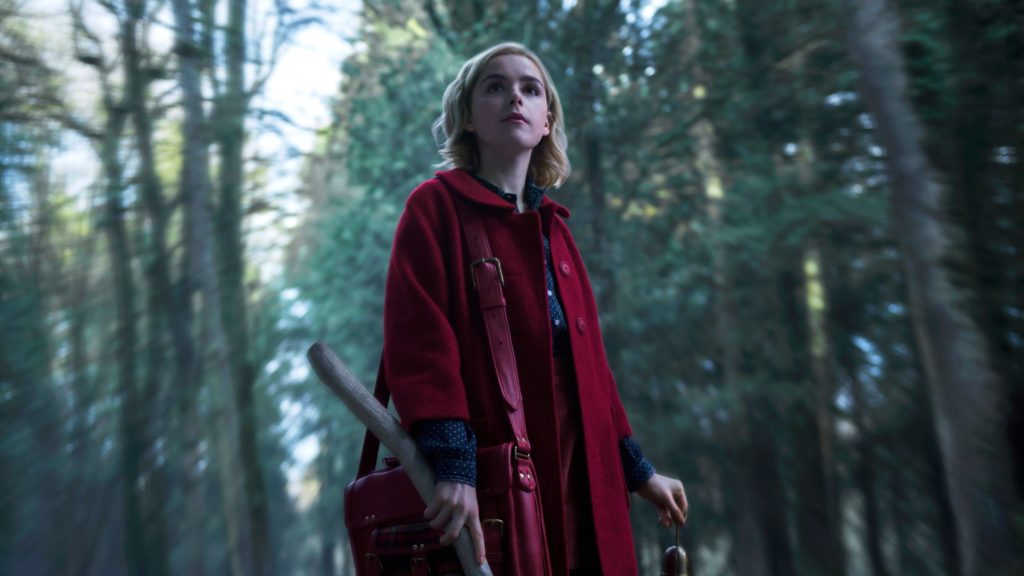 Based on the Archie Comics character Sabrina Spellman, Chilling Adventures of Sabrina is a far cry from Sabrina the Teenage Witch from the late 1990s. Slightly campy, slightly humorous, and thoroughly dark and twisted, Chilling Adventures of Sabrina is a surprisingly scary and fast-paced series. Eschewing broomsticks and talking cats, CAOS instead embraces the original graphic novels' horrific side, making it a much more grown-up adventure.
American Horror Story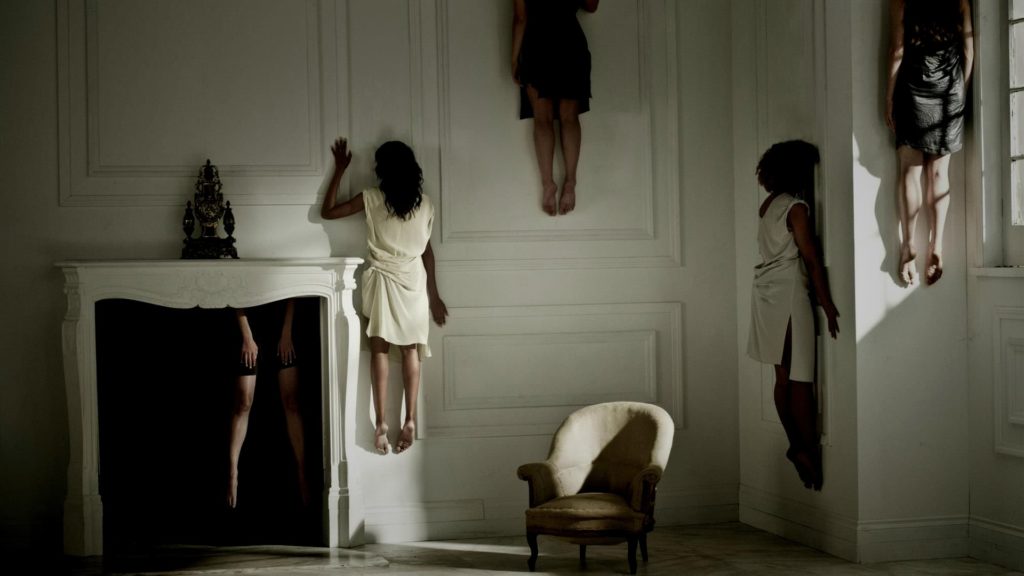 Series creator Ryan Murphy seems to have the magic touch for creating fun and entertaining television. His first venture into a truly dark, horror-based series is no exception. Each season serves as its own miniseries, focusing on modern witches, cults, and mental institutions, to name a few. By completely reinventing itself season after season, American Horror Story stays fresh and original, carefully toeing the line between campy and creepy.
The Mist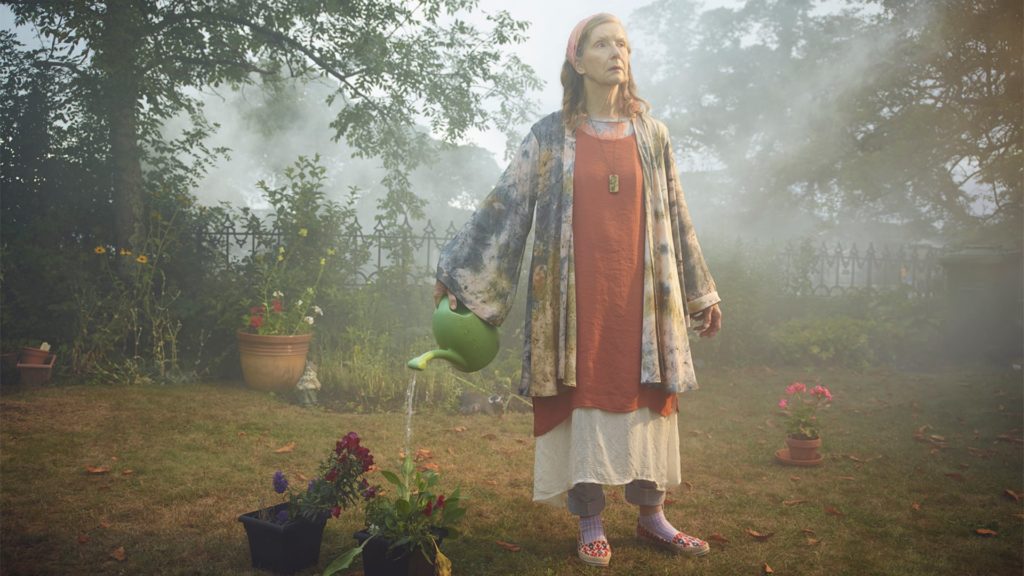 Stephen King has long served as the modern master of horror novels. Dozens of King's stories are now films and miniseries, as he has a way of finding terror in the everyday. The Mist takes place in a small Maine town that gets enveloped in a fog. As the dreary gloom settles in, the residents learn that it holds a nefarious force. Bleak, dark, and deeply affecting, The Mist offers all of the spine-chilling moments we expect from Stephen King.
Haunting of Bly Manor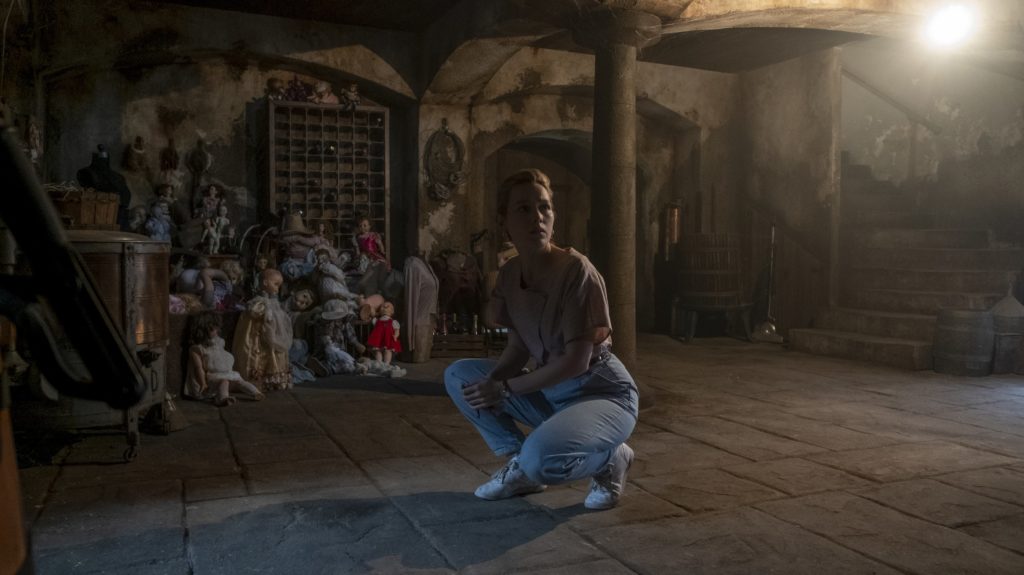 The second installment in the Haunting of Hill House anthology, The Haunting of Bly Manor doesn't try to recreate its predecessor's horrors. Instead, it treads new ground as a gothic romance, with each character's buried traumas rising to the surface as they encounter the powerful forces that the house contains. Bly Manor rejects the jump scares while keeping the entire nine-part series uncomfortably creepy. The eeriness continues through the very end, with an exceptionally memorable final scene.
Slasher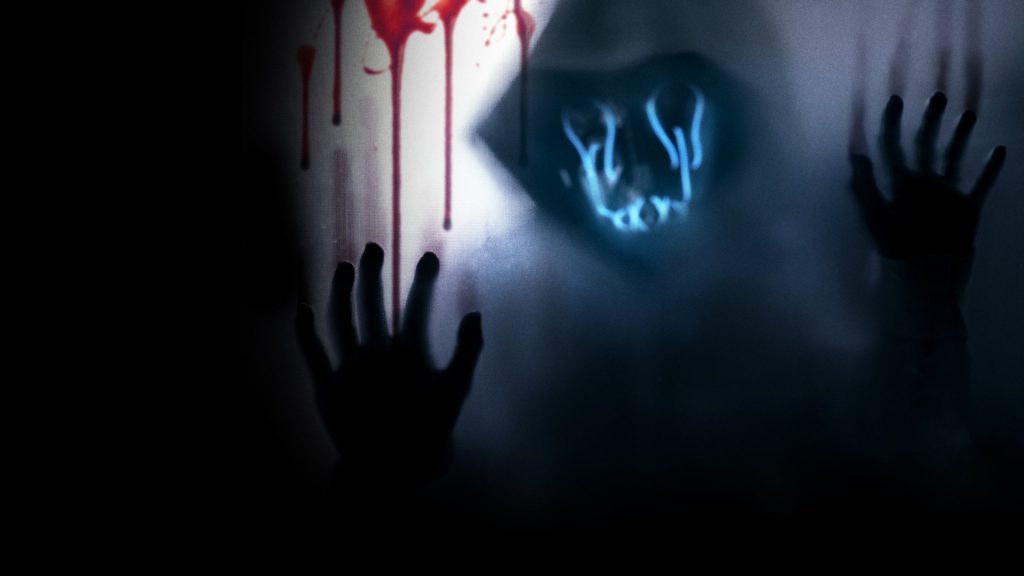 Slasher leaves no question as to the nature of the horrors the series will include, as this series harkens back to the old "slasher" style horror films of the 1970s and 1980s. This anthology-style series brings a new cast and a new mystery each season, with its biggest strengths found in the whodunit style of storytelling that offers up various suspects who each boast their own motivations. Gory, edgy, and suspenseful, Slasher is a smarter series than its title implies, with its suspense overshadowing its ample bloodletting.
Crazyhead
Mixing the best of horror with dry British humor, Crazyhead is such a fun and engaging series, the only downfall we can think of is that it's way too short. With only six episodes, Crazyhead is wholly binge-worthy and almost impossible to turn off. The wildly charismatic duo of Raquel (Susan Wokoma) and Amy (Cara Theobold) instantly endear themselves to audiences even as they deal with the aftermath of an exorcism gone awry. Both disturbing and hilarious, Crazyhead is as good as a horror-comedy series gets.
YOU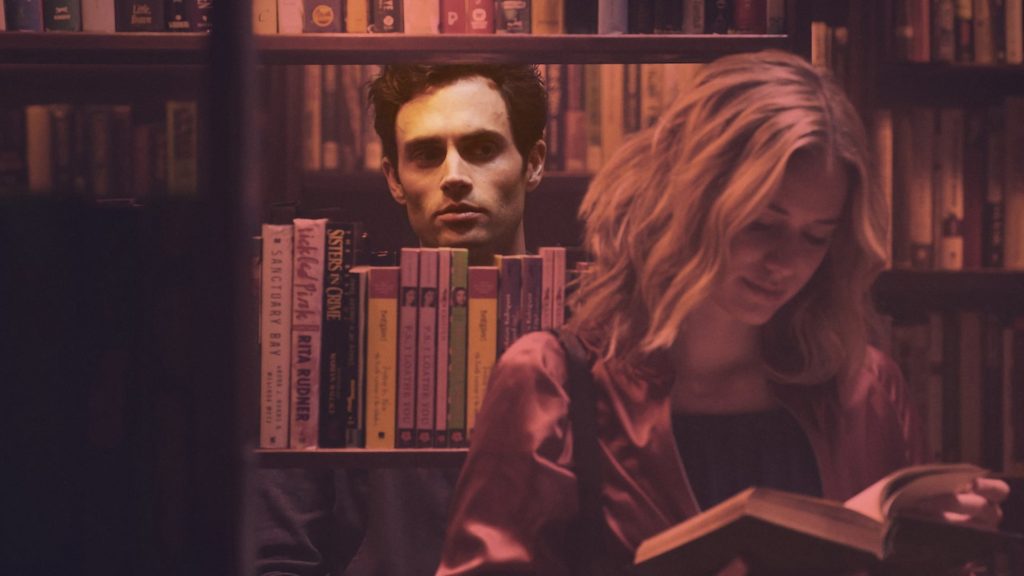 Mostly billed as a psychological thriller, YOU is the series that works its way into your brain. Based on Caroline Kepnes' novel of the same name, YOU turns the tables on a traditional horror flick by making the audience fall for Joe Goldberg (Penn Badgley), a bookstore manager whose interest in an aspiring writer quickly turns obsessive. Joe uses social media to stalk and manipulate his crush, creating a modern-day horror story that leaves audiences sympathizing with a serial killer.
Scream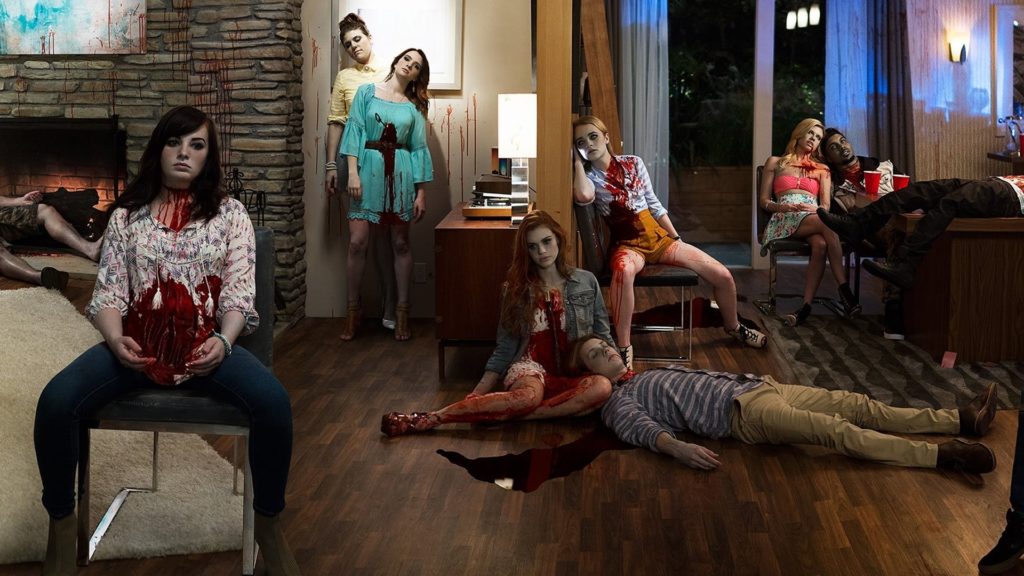 Based on the 1990s meta-horror slasher film of the same name, Scream, the series maintains the same simple concept. Teenagers are being stalked and killed by an unknown masked assailant. Full of jump scares, twists, karmic justice, and clever reveals, Scream's strength lies in staying true to the genre. Even the blockbuster franchise's biggest fans will find this sharp update fun, gruesome, and entirely entertaining.
Twilight Zone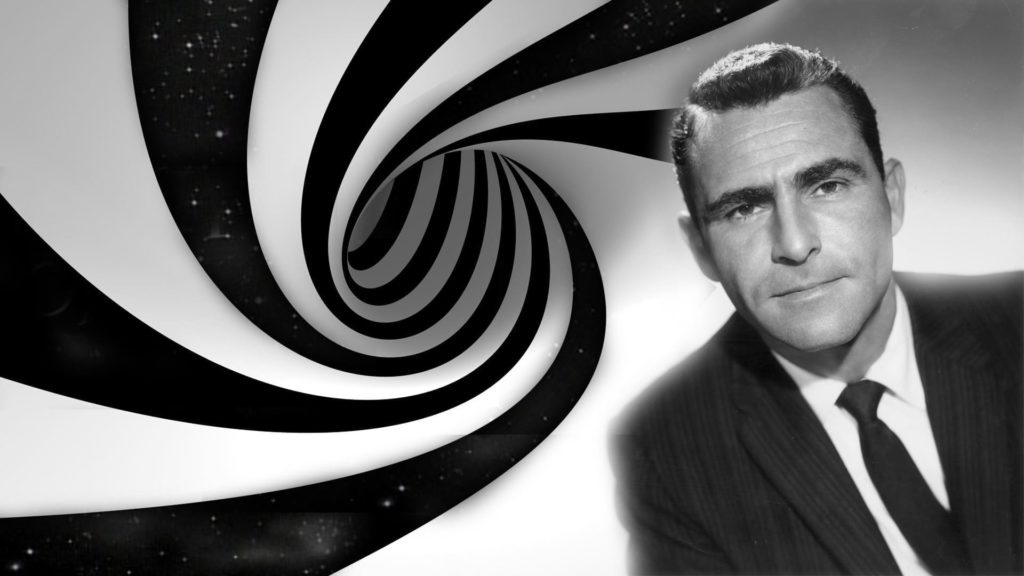 Despite being reworked and updated numerous times, nothing compares to the original classic series The Twilight Zone. While the only standard thread throughout is a study in the surreal, The Twilight Zone's standalone episodes range from horror to fantasy to science fiction. Still unnerving over 50 years later, Rod Sterling's original series proves that the best scares are timeless.
The Order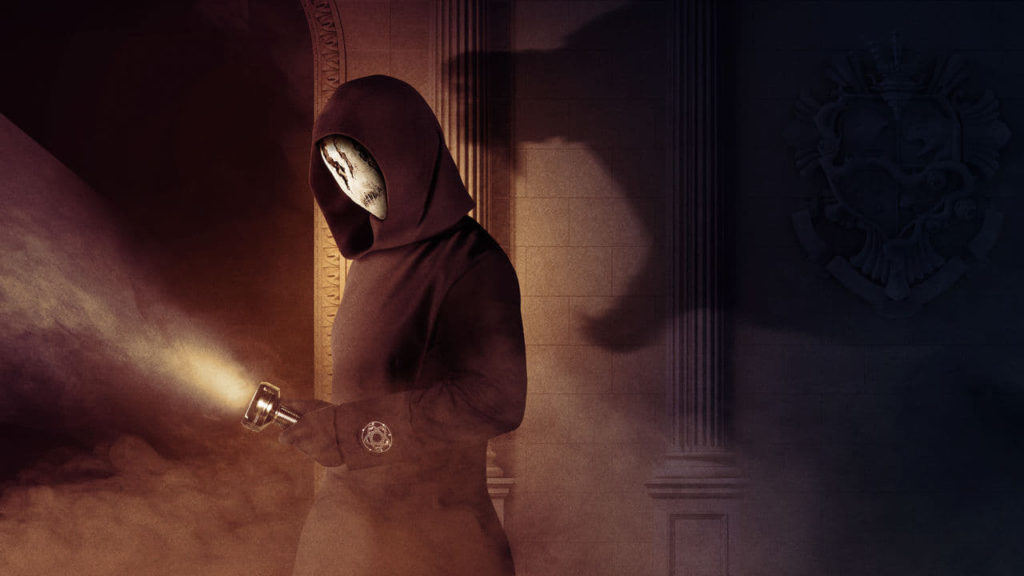 Full of magic, monsters, and evil forces, The Order is a supernatural thriller following college freshman Jack Morton (Jake Manley) as joins a secret society and gets more than he bargained for. As Jack navigates family secrets, werewolves, and dark magic, audiences enjoy a fun mix of horror, mystery, and college drama.
Twin Peaks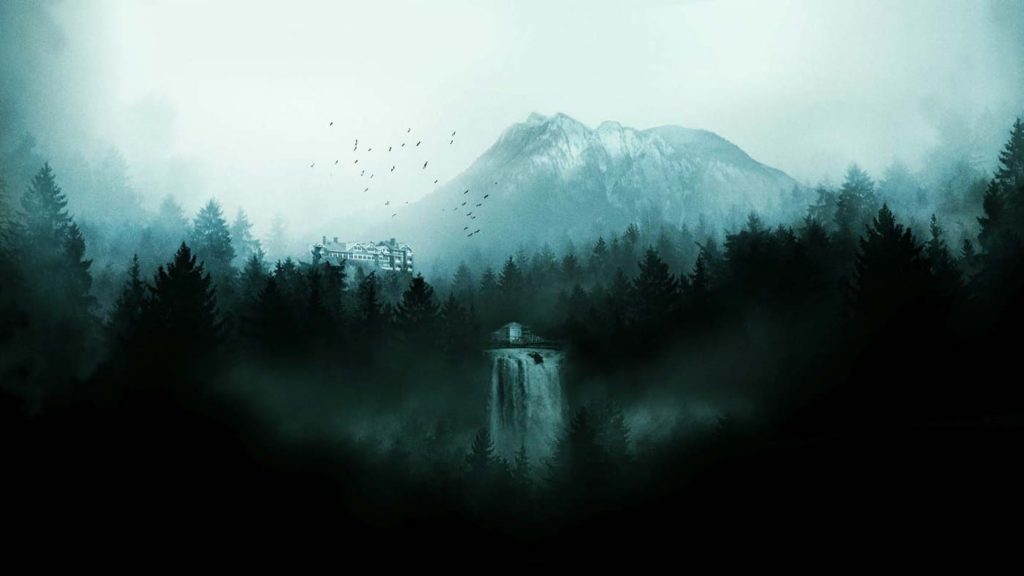 It's a rare show that makes a huge and lasting impact. It's even rarer for that show to be a mix of soap opera and horror. Twin Peaks is widely considered to be one of the best television series of all time, and for good reason. This thrilling and dreamlike mystery series is rooted in FBI Agent Dale Cooper's (Kyle McLaughlin) investigation into the murder of high schooler Laura Palmer (Sheryl Lee). As Cooper uncovers more than anyone can bargain for, and this groundbreaking series is just as gripping and unsettling even on its third or fourth viewing as it is on its first.