Guilt Free Screentime: The 20 Best Documentaries for Kids on Netflix
Kid-friendly documentaries that highlight important topics, like compassion, conservation, and empathy.
Updated: January 10, 2022
A great documentary has the power to change the way you look at the world around you. It allows you to connect with people, animals, or places you would never have the opportunity to learn about otherwise. It can bring the far reaches of the world to your living room. Of course, we want those experiences for our children, but it can be hard to know which offerings are worthwhile and which ones miss the mark.
Thankfully, Netflix has a treasure trove of kid-friendly documentaries that highlight important topics, like compassion, conservation, and empathy, all while being entertaining enough to capture your children's attention. As an added bonus, they're interesting enough to watch as a family, and may even spark some surprising and insightful conversations.
My Octopus Teacher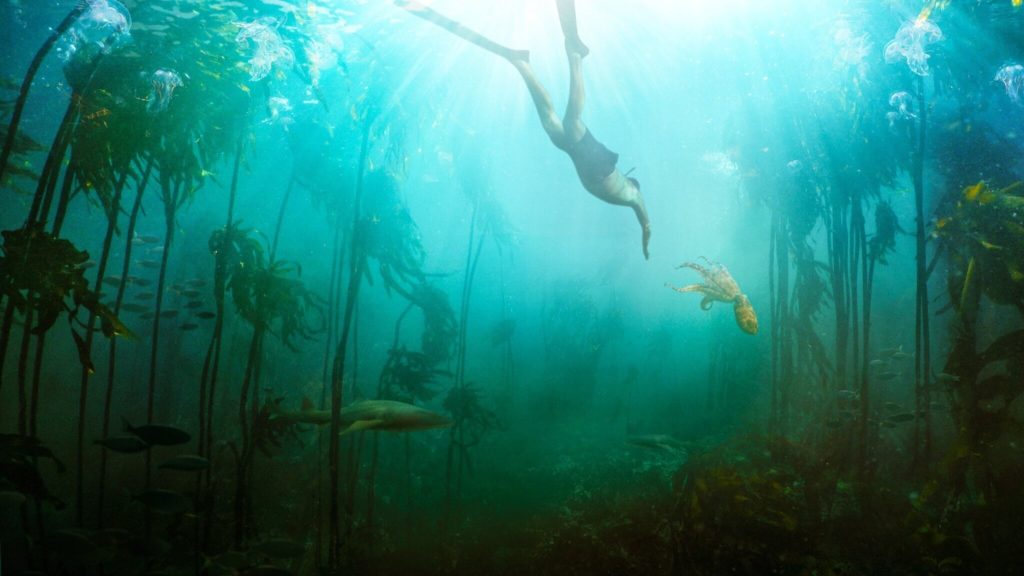 Completely captivating and inspiring, My Octopus Teacher may be the most perfect nature film on Netflix. When filmmaker and freediver Craig Foster slowly befriends an octopus on his daily dives, he becomes privy to the secrets of how she adapts and survives. Audiences will quickly fall in love with the octopus alongside Foster and find themselves transfixed by these amazingly smart creatures. Ages 8 and up.
National Parks Adventure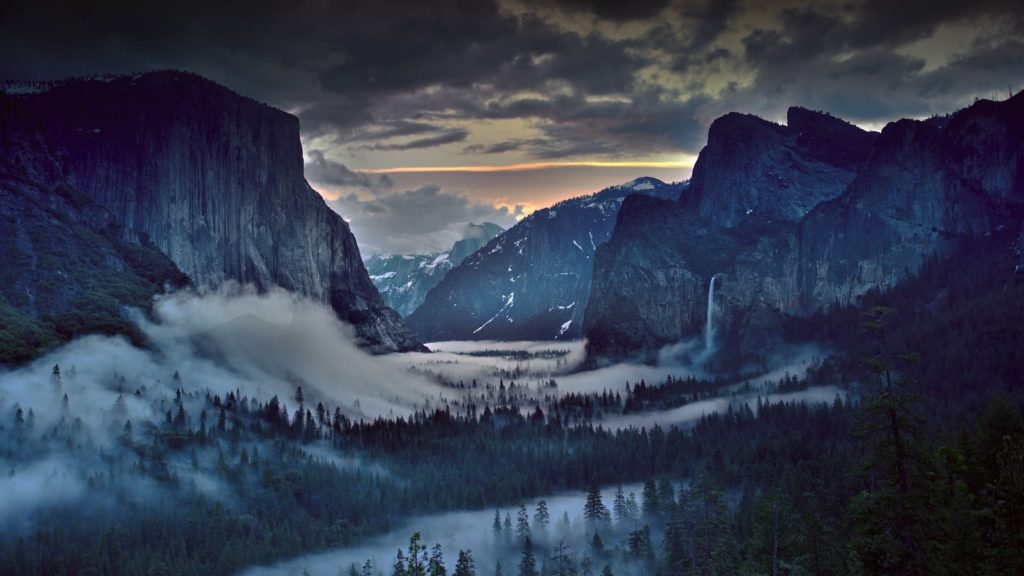 Originally released for IMAX, National Parks Adventure's stunning cinematography is no less astounding on the small screen. Robert Redford narrates as viewers get the chance to experience the glory of some of the most beautiful landscapes in the world. Clocking in at only 43 minutes, this short film engages children as young as 5 while inspiring your next road trip to "America's best idea." Appropriate for all ages.
Chasing Coral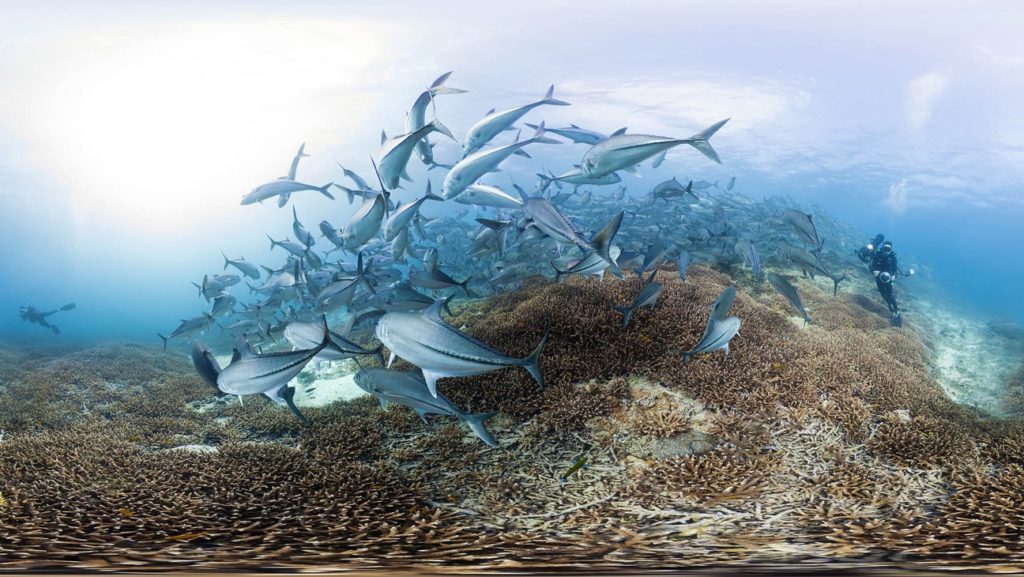 A rare Netflix Original documentary, Chasing Coral is another dazzling look at the world around us, stunning audiences with brilliant colors and the variety of species that exist within our world's coral reefs. However, Chasing Coral is about more than the beauty found underwater. Meant to inform and spark action, the film tackles the effects climate change has had on the Earth's oceans and the inspiring scientists who are committed to saving it. Ages 9 and up.
Kiss the Ground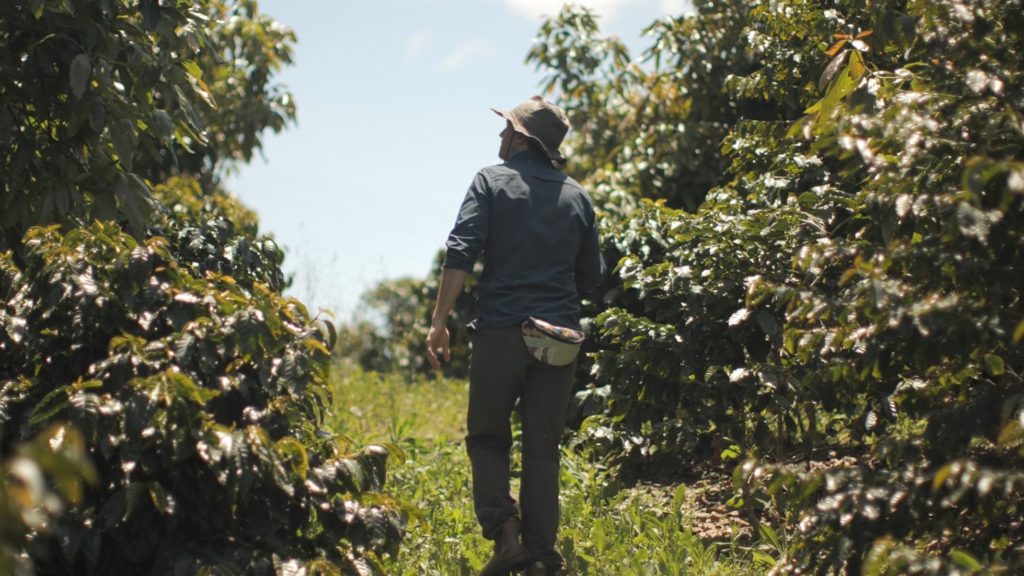 The Woody Harrelson narrated Kiss the Ground offers a refreshing shift in the discussion around climate change: a viable solution. In this surprisingly fast-paced documentary, audiences are taken all over the world as the film examines the benefits that regenerative farming can have on reversing climate change. Kiss the Ground brings a newfound hope to the discussion around climate change. Its creators are committed enough to their message that they're offering a classroom-friendly 45-minute version of the film to schools for free. Ages 11 and up.
Disney Nature: Growing Up Wild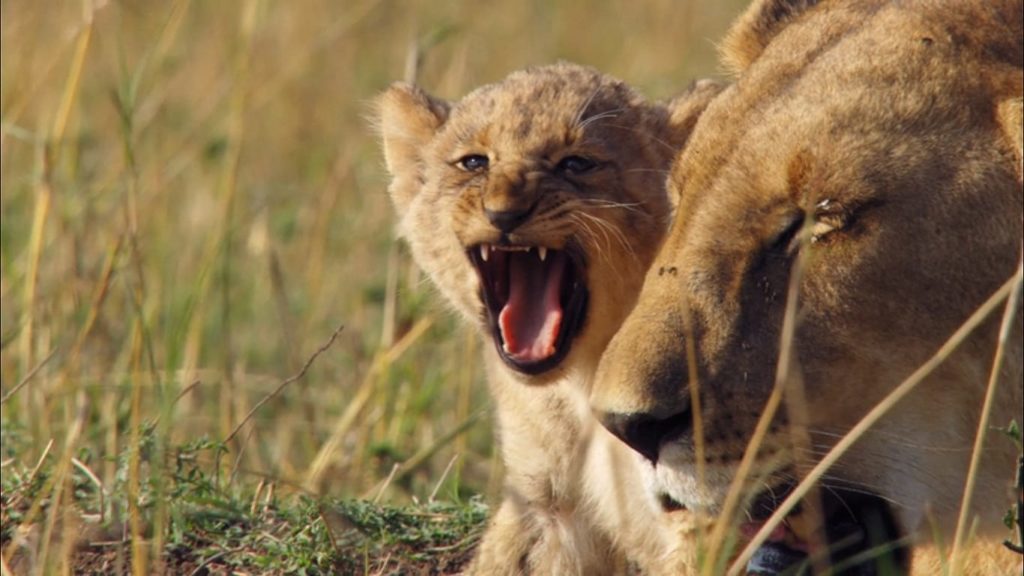 Disney Nature's Growing Up Wild takes a look at the lives of five different species as they make their way into adulthood. Viewers get a first-hand look at how lions, cheetahs, chimps, bears, and macaws learn to survive both as predators and prey. While intended for all ages, some more sensitive children may struggle with the implied violence that occurs off-screen. Growing Up Wild seamlessly combines the beauty of the animals and their habitats along with the struggles they endure. Appropriate for all ages though includes off-screen violence amongst animals.
Disney Nature: Expedition China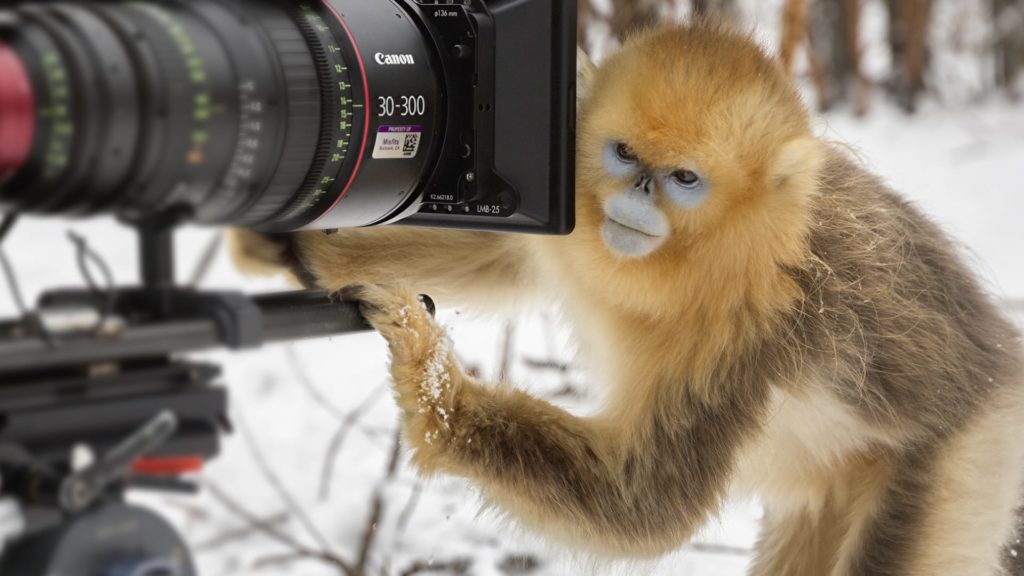 The sweet and calming Disney Nature documentary Expedition China is a behind the scenes look at the work that goes into capturing rare species of animals on film. Both a look at the baby pandas and monkeys found in the wild and a chance to see the commitment and patience that goes into finding those animals, Expedition China offers a new appreciation for nature documentary creators. Animal lovers of all ages will be delighted by the silly dancing monkeys and the filmmakers dressed as pandas waiting hours for the perfect shot. Appropriate for all ages.
Dream Big: Engineering Our World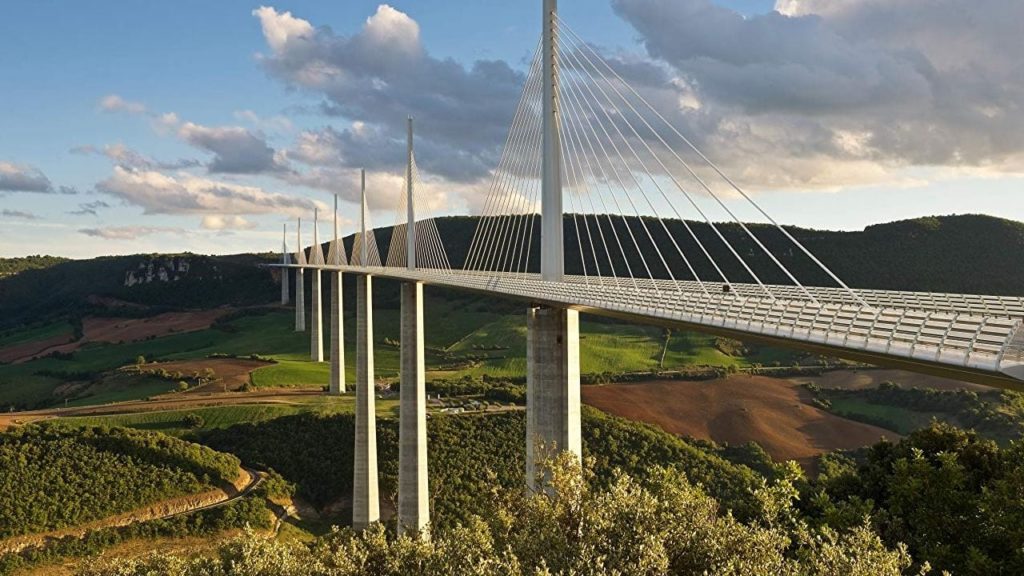 Another short documentary with a big impact, Dream Big: Engineering Our World highlights some of the world's biggest achievements in engineering. Meant to inspire the next generation of engineers, Dream Big explores everything from underwater robots to the Great Wall of China with an IMAX sized lens. This STEM-focused film is the perfect catalyst for motivating your future engineer. Appropriate for all ages, though includes some moments of peril.
David Attenborough: A Life on Our Planet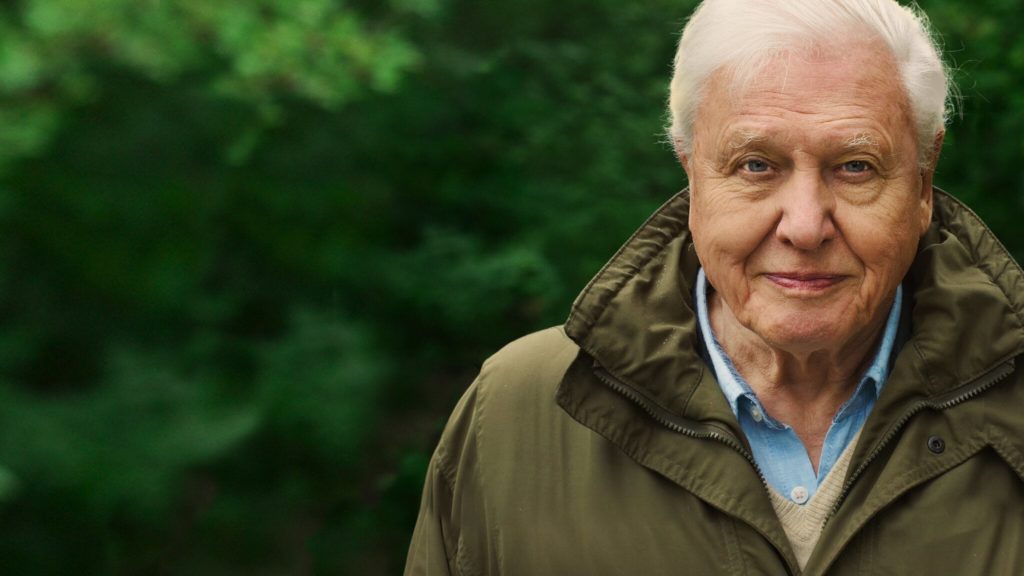 World-famous naturalist David Attenborough presents a moving look at how the earth has changed throughout the course of his lifetime. A Life on Our Planet reflects the ways that our planet has been destroyed throughout Attenborough's 60-year career, and offers a hopeful look at the way that we can restore the damage that's been done. Caregivers can expect this film to lead to important conversations about conservation and climate change. Ages 10 and up.
A Year in Space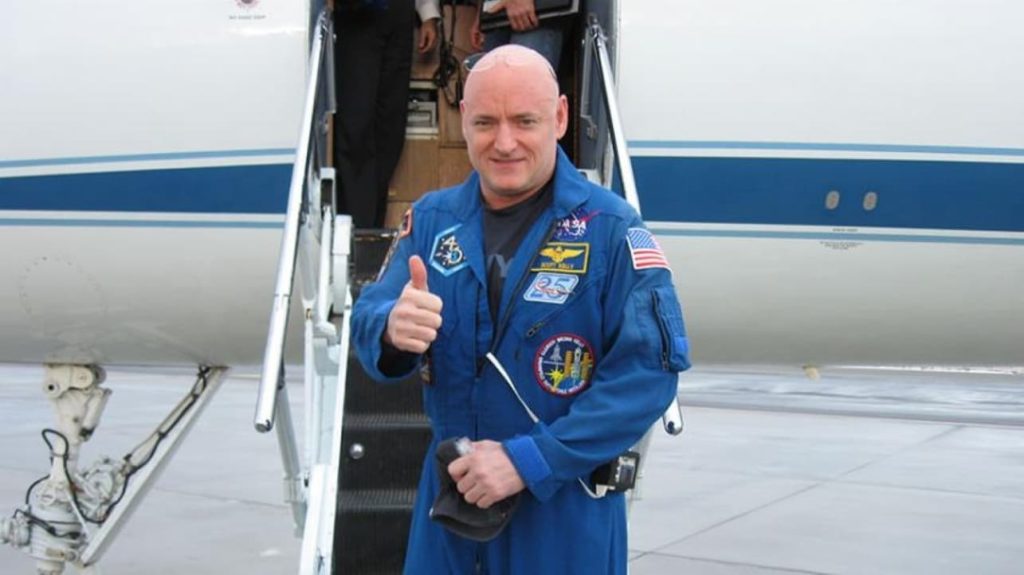 Time Magazine's award-winning documentary, A Year in Space follows astronaut Scott Kelly, through his year on the International space station. From the anxiety that begins before launch to the sights and sounds of living inside a space ship to the emotions around returning home after a year in another world (literally!), A Year in Space is a comprehensive look at the lives of astronauts. Appropriate for all ages, but best for 9 and up.
The Mars Generation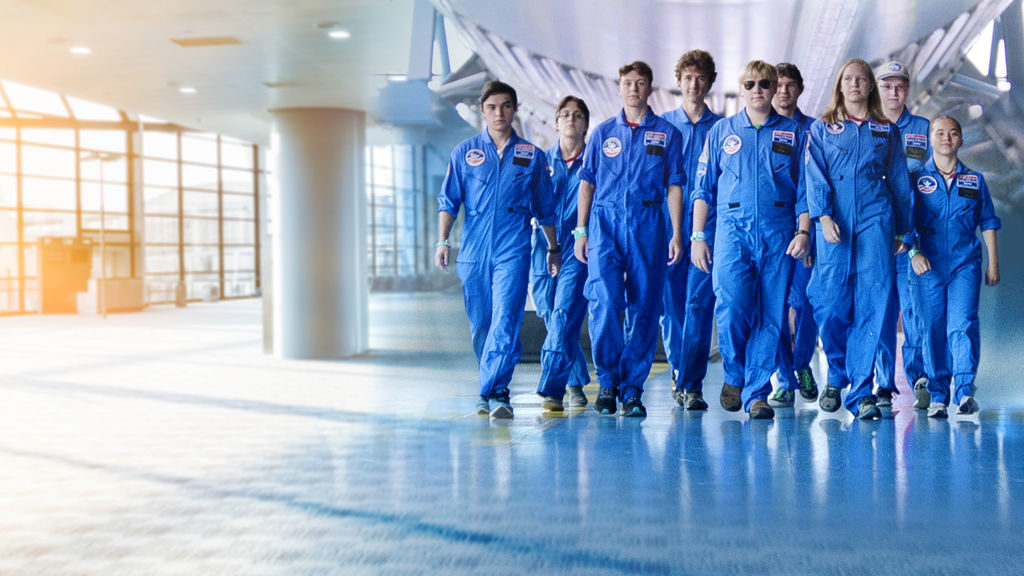 The Netflix Original documentary The Mars Generation looks at aspiring teenage astronauts at Space Camp in Huntsville, Alabama. Packed full of inspiration and motivation for young people to follow their biggest dreams, The Mars Generation also provides a look at NASA's work and the history behind exploring Mars. Science lovers will find all of their favorite icons, including Neil DeGrasse Tyson, Bill Nye, and others proving their unique insight into exploring outer space. Ages 9 and up.
Rising Phoenix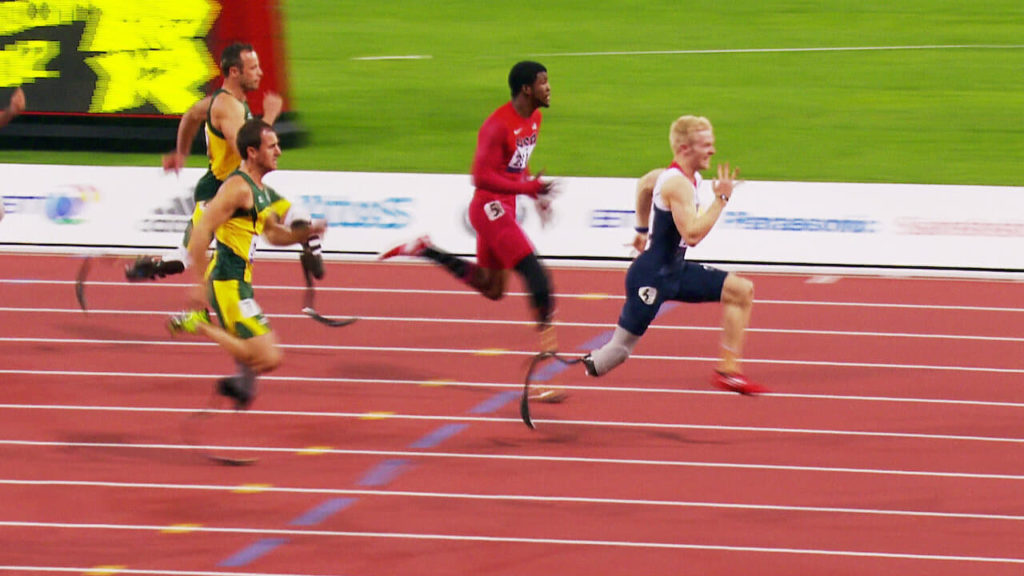 Rising Phoenix coveys the rising interest in the Paralympics, and chronicles the paths that the extremely talented athletes take to get there. Covering both the 2012 London games and the 2016 games in Rio, audiences quickly become invested in the powerful athletes who compete, learning about how they have risen above their challenges. Ages 12 and up - strong language.
Bethany Hamilton: Unstoppable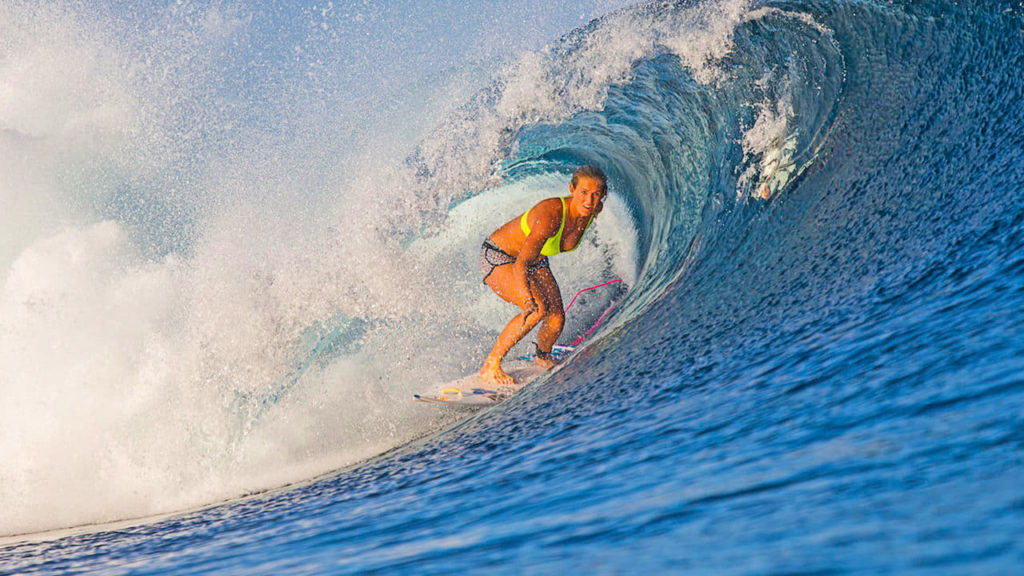 Bethany Hamilton was only 13 when she was attacked by a tiger shark while surfing and lost her arm. Within a year, she was back on her board and conquering waves again. Unstoppable is a memorable lesson on faith and gratitude, as Hamilton relies heavily on her belief in Christianity to overcome her obstacles. Ages 8 and up.
The Short Game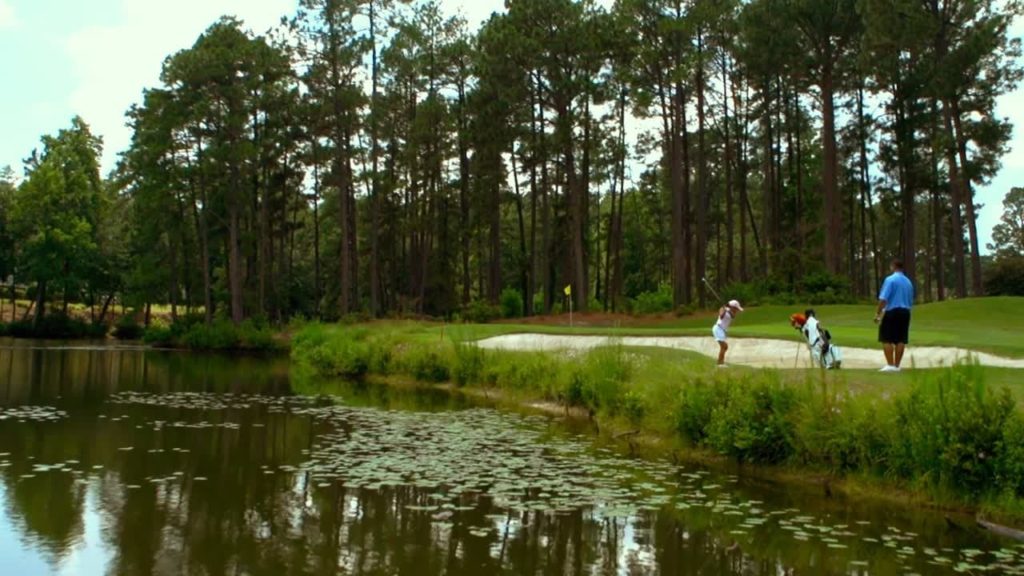 You don't have to be a golf fan to enjoy the 2013 documentary The Short Game. This delightful sports documentary follows the best 7 and 8-year-old golfers in the world as they prepare and compete in the World Championships held in Pinehurst, NC. Beautifully sharing the hard work and determination of these young competitors, The Short Game also stresses one of the most important factors in golf: sportsmanship. Ages 6 and up.
The Speed Cubers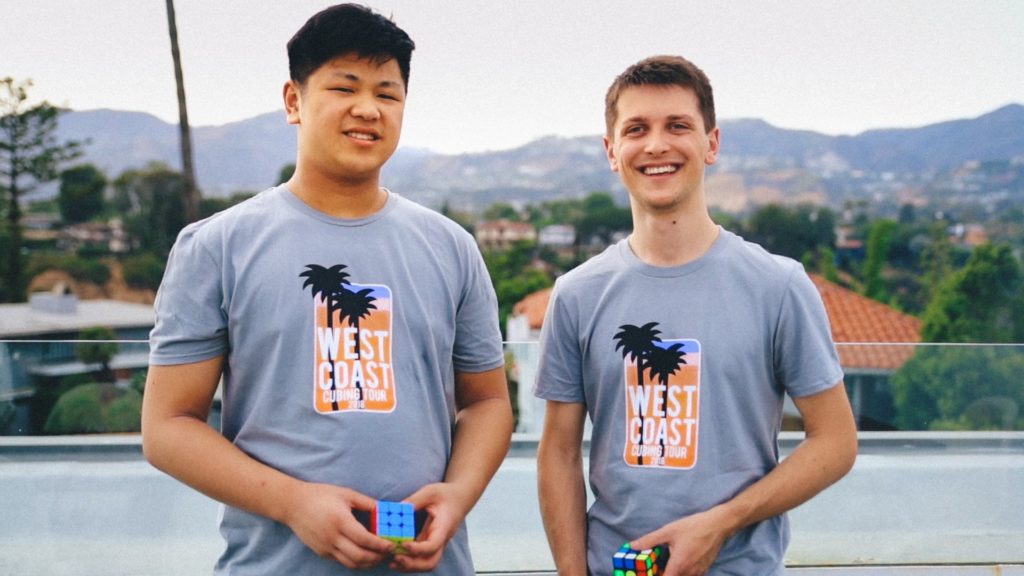 Who knew competitive Rubiks cube solving would have us crying tears of joy? This short and sweet documentary follows the world's two leading solvers. Max Park is a 17-year-old Californian whose parents encouraged him to compete as a way to overcome some of the challenges he faces with autism. He overtakes the current king, Feliks Zemdigs, who soon becomes his unlikely best friend. The pair's supportive friendship is an inspiration for one of the best family-friendly documentaries Netflix has to offer. Ages 7 and up.
Ladies First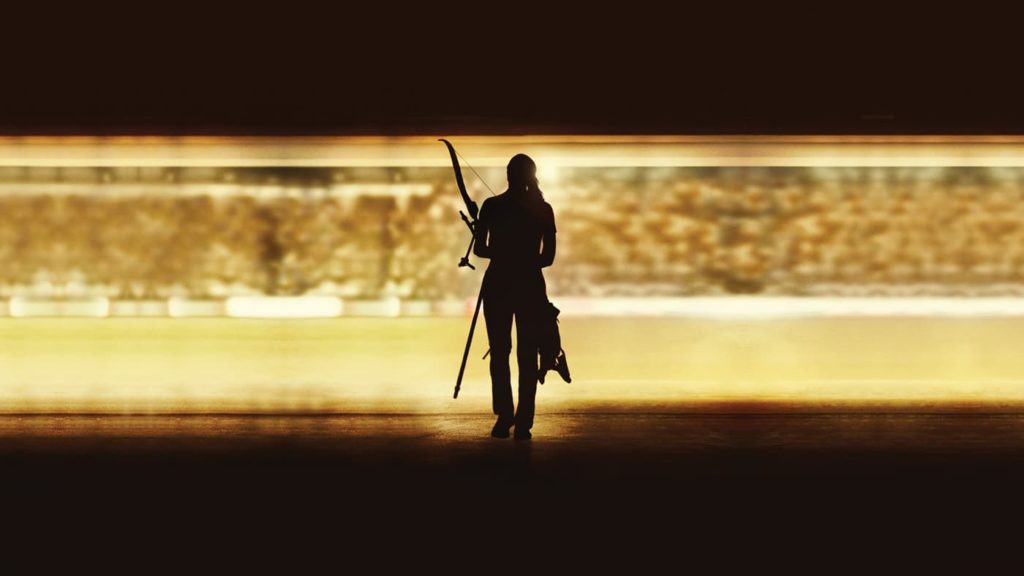 Yet another short and impactful documentary, Ladies First follows Deepika Kumari, the top-ranked female archer in the world. Kumari was born into extreme poverty in rural Jharkand, living without running water, and often forced to steal food to survive. Kumari's story of tenacity to build a better life for herself and her family is a memorable one, and Ladies First's look at the difficulties women in developing countries face is a valuable insight for all viewers. Ages 10 and up.
Spelling the Dream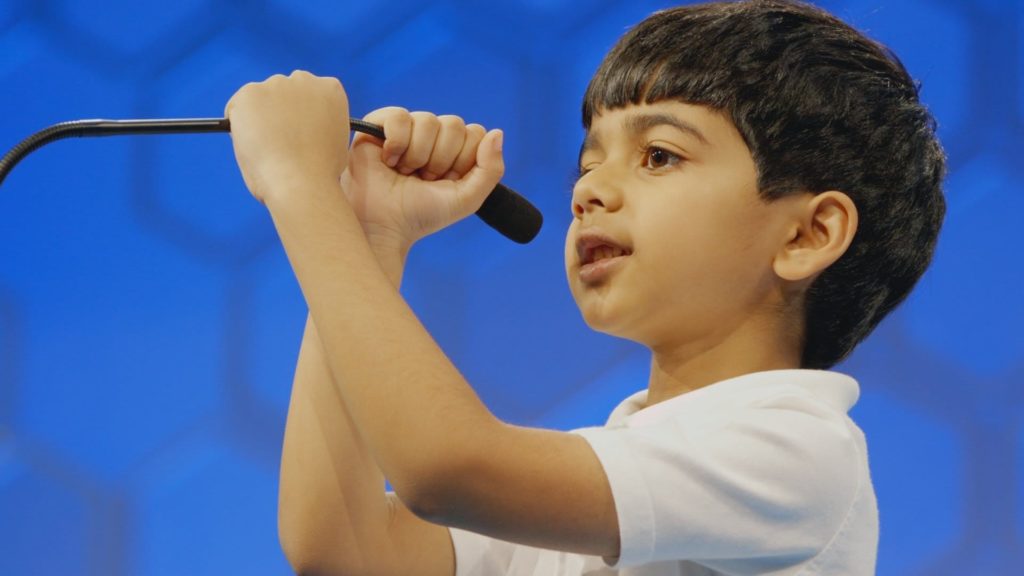 In a surprisingly suspenseful documentary about four kids competing in the Scripps Spelling Bee competition, kids will find themselves rooting along with their favorite spelling masters. The electrifying film does more than just ramp up the tension around each kid's turn at making sense of spelling complex words, but it also touches on bigger topics, like family dynamics and how it feels to be an immigrant in a new country. Ages 6 and up.
The Pixar Story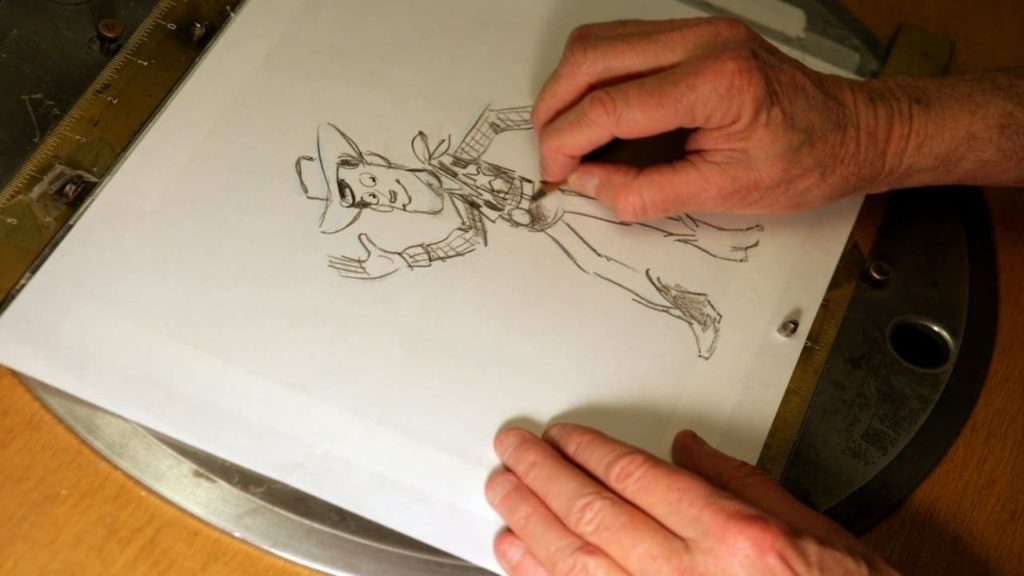 This Emmy-nominated documentary follows the overarching success of Pixar, including the animation company's almost-collapse. The perseverance of John Lasseter, whose vision for computer animation went through extensive challenges prior to its fruition, is worth the 90 minutes alone. Older kids and creative teens will find a lot of inspiration in Lasseter's ultimate success, which hinged on returning to his original ideas. Ages 10 and up.
Pick of the Litter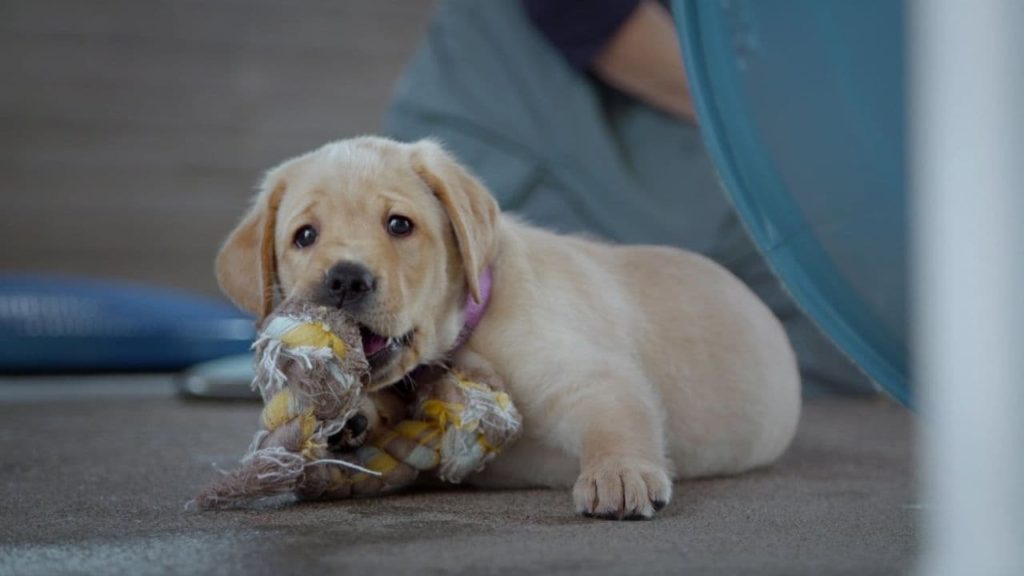 Unabashedly pitching itself as a "dogumentary," Pick of the Litter is a refreshing animal film where no animals are in peril. This fun and upbeat movie tracks puppies as they go through the process of becoming service animals for the blind. Fun and insightful, the film shows the rigorous training that guide dogs go through, as well as the challenges the seeing impaired endure in everyday life. Ages 5 and up.
The Kindness Diaries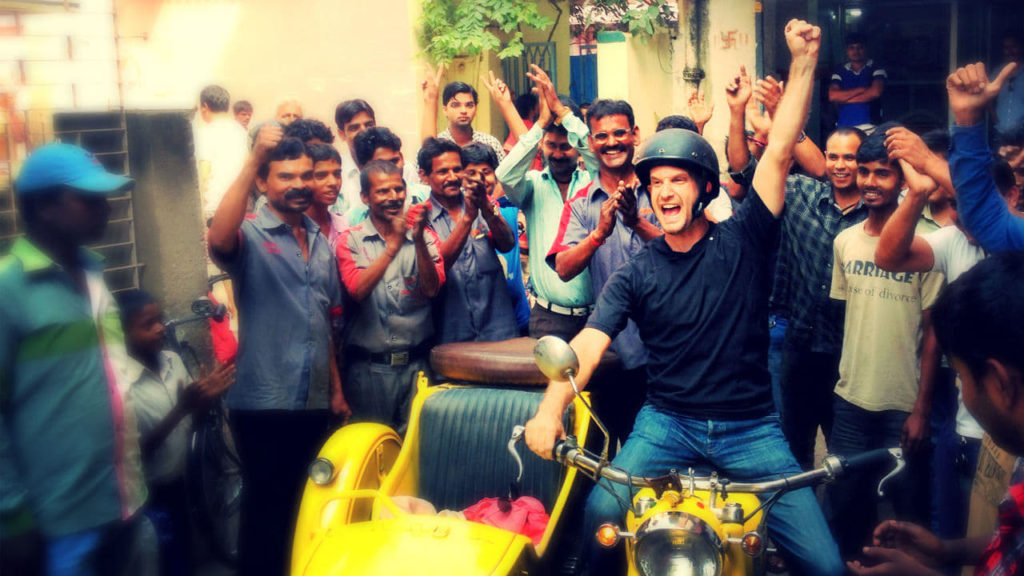 This Netflix series follows former stockbroker Leon Logothetis as he travels the world relying on nothing but an old vehicle and the kindness of strangers. In each episode, Logothetis offers those who help him a life-changing gift. This thought-provoking series challenges its viewers to put themselves in the situations that Logothetis does, and determine how they would react to those who are less fortunate. Ages 10 and up, but episode 11 is a tough watch for more sensitive viewers.
Bully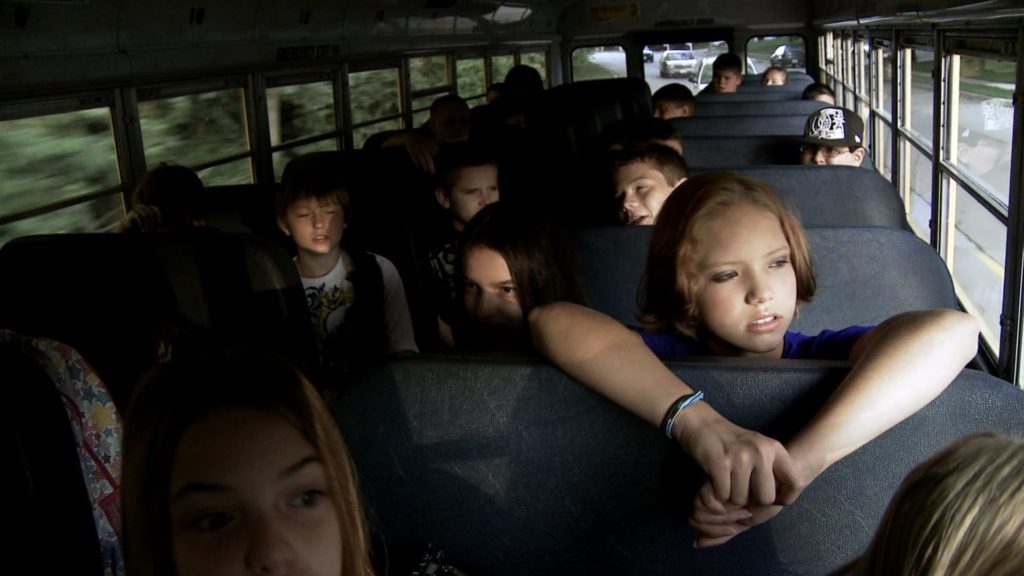 The critically acclaimed documentary, Bully offers a first-hand account of the effects of bullying and harassment by the teens who endure it. The heartbreaking film shows exactly what the kids who are deemed different go through at the hands of their peers. Big topics like suicide, homosexuality, and violence are all discussed throughout, and this film provides a launching pad for complex conversations. Bully is a powerful movie that is meant to be watched with an adult who can guide the conversation. Ages 10 and up - with an adult.